The Captain Kirk
by Gary McNeill is another high-performance hybrid designed with feedback from Dave Rastovich. Named Captain Kirk due to its unique tail inspired by the cosmic shapes seen in the TV show Star Trek. The Captain Kirk is the perfect in-between of a performance twin fin fish and a thruster.
It features a more pulled in tail than other fish models allowing it to be more responsive to high-performance maneuvers. Perfect for small wave shredding due to its wider and more forgiving outline a shape that will have you catching more waves and having more fun.
Please Note: Board does not include artwork. Please select at step 5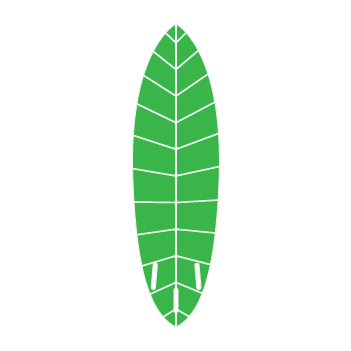 Sustainable Choice - Eco Board
Choose Flax Bio Resin Construction at Step 3.
Check the details in each step to be sure you build the perfect board