Surfers have a love-hate relationship with the sun. On the bright side, it gives them that golden tan. But on the flip side, if the skin is left unprotected, it is a surefire way of getting skin cancer.
The Importance of Sunscreen
Studies have shown that surfers are three times more likely to suffer from melanoma compared to non-surfers. Several factors can cause skin damage such as UV rays, sand, and water reflection. And when the skin is left unprotected, skin damage may appear in as little as 15 minutes when exposed to the sun.
Unless you plan on surfing during the winter or at night, there's just no getting away from the sun. The best and simplest solution remains sunscreen. In particular, one that comes with good SPF giving you more time to enjoy the sun and the water – and less time at the doctor.
Photo on the left by Josh Evans and the right by Beatriz Ryder
What to Look for in Sunscreen for Surfing
There are essential things to look for when searching for the best sunscreen. The amount of protection it gives and how long this protection lasts, for example.
Sun Protection Factor
The first thing you should check is the sunscreen's SPF rating. It is a multiplier that indicates that the sunscreen will increase the body's natural defenses against UVB radiation. There are two common types of ultraviolet rays that cause damage to the skin - UVB and UVA. UVB is the UV radiation that is responsible for causing sunburns. UVA rays play a more prominent role in premature skin ageing because they can penetrate deeper into the skin.
The most common recommendation for surfers is SPF 50 since it gives more protection against the sun. SPF 30 gives you 50 percent more protection against UV radiation, so anything above that is ideal. A good sunscreen should have adequate UVA and UVB or broad-spectrum protection.
Reef Safe
Hawaii has recently placed a ban on non-reef safe sunscreens. These contain certain chemicals that wash off people's skin in the water, which causes harm to coral reefs. It paved the way for the creation of more environmental-friendly sunscreens. Chemical-free sunscreens are zinc-based sunscreens that reflect the sun's rays instead of absorbing them while keeping the ocean safe from harmful chemicals.
To ensure that your sunscreen is reef safe, check it to ensure it does not contain oxybenzone and octinoxate. These chemicals are harmful to corals and may cause sunscreen-induced coral bleaching. Sunscreens made with zinc oxide and titanium dioxide are mineral based, making them safe for the environment. It causes particles to sit on top of the skin while blocking harmful UV rays instead of absorbing them.
Mineral-based sunscreen leaves the corals untouched. These must be "non-nano," which means that the particles of the ingredient must be above 100 nanometers in size for it not to be ingested by corals. The suncare products Vertra are reef safe, Octinoxate and Oxybenzone free, and use non-nano, mineral UVA/UVB blockers to keep the earth's reefs healthy.
Zinc oxide and titanium oxide are popular ingredients found in sunscreens because these provide excellent protection against UVA and UVB rays. These don't easily break when exposed to the sun thus, providing longer protection times. However, one major drawback is that these make sunscreens appear chalky, making them unpopular among surfers. Remember those old school sunscreens that felt greasy and white?
Today's sunscreens are transparent and feel less thick because manufacturers use nanosize versions of these minerals. Ingredients used in these sunscreens are measured in nanometers (billionths of a meter). Smaller particles provide better SPF protection while decreasing their UVA capability. Hence, manufacturers must create a balance between particle size, clarity, and UVA protection.
Water Resistance
There's no such thing as a waterproof sunscreen, but water-resistant sunscreens do exist. The average sunscreen quickly wears off as it is exposed to water. That's why surfers need to have sunscreens that are not easily washed away by water and offer a reasonable time of protection before having to apply again.
Sunscreens that are marketed as water-resistant must have a rating of 40 or 80 that indicates the time the sunscreen is effective while surfing or just sweating. The rating of 40 or 80 means that after 40 or 80 minutes of applying the sunscreen, it should then be reapplied. It can be confusing since some sunscreens have labels that indicate that it should be reapplied every two hours. Still, this guideline is only applicable for dry use.
Recommended Sunscreens for Surfers
Considering the essential factors in choosing the best and suitable sunscreen for surfers, we have reviewed some of the well-known sunscreen products that we highly recommend for surfers.
Sun Bum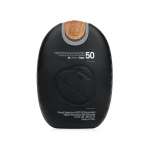 Sun Bum is a water-resistant sunscreen that is good for 80 minutes of swimming or sweating. It is also fragrance-free, petroleum-free, and paraben-free. Sun Bum is hypoallergenic. It is free of oxybenzone, octinoxate, gluten, and paraben - harmful chemicals that cause coral bleaching. The product's application is effortless with a slightly rough yet exfoliation texture, making it easy to apply without a mirror. It lasts a long time, absorbs clear to the skin, and it does not leave your hand greasy.
Vertra Signature SPF Face Stick
Vertra has a range of signature face sticks which offer minimum SPF 35 protection and are all mineral based with "non-nanotized" zinc oxide or titanium dioxide. The face sticks are reef safe sun pastes made from non-nano zinc oxide. The Mick Fanning Signature SPF 35 and Shane Dorian Signature SPF 38 give you optimum protection against skin damaging UVA and UVB rays without the greasy feeling. Designed to blend seamlessly with the skin, it leaves no visible trace for a more natural look.
Vertra face sticks are formulated to meet the highest industry standards and are water resistant for up to 80 minutes.
SurfDurt
California made SurfDurt was started by a couple girls in search for a sunscreen that was going to protect people & the planet, without harming our precious coral reefs and marine life.
SurfDurt is a reef safe sunscreen and surf zinc and is packaged in reusable bamboo and aluminum tins. Made to a high level of sun protection, SPF30 and 80 minutes water resistant, it is designed to protect your precious skin from harmful UV rays so you can make the most of those sunny days.
Sensitive Sunscreen Lotion SPF50+ by We Are Feel Good Inc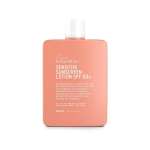 This Signature Sunscreen SPF 50+ by We Are Feel Good Inc. offers up to 4 hours of non-greasy, water-resistant protection. Sensitive Sunscreen Lotion is perfect for anyone with sensitive skin, kids, and babies over 6 months old. It is free from preservatives, PABAs, parabens, oxybenzone and octinoxate which means that it is reef safe. It is made in Australia.
Sunscreen SPF50+ 250ml by Standard Procedure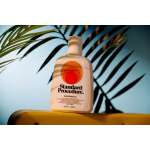 Standard procedure's SPF 50+ sunscreen provides you the highest class of TGA certified protection. It has been formulated for Australian conditions and helps protect against free radical induced skin damage. The sunscreen is 4-hour water resistant and protects against broad spectrum UVA/UVB rays. They added Australian superfruits which contain antioxidants, vitamins a, b +c, papain, and bromelain to help to nourish, moisturize and refresh. Their formula is non-greasy, fast absorbing, dry touch and suitable for children.
To Sum it Up...
We all need sunscreen to protect our skin from UV radiation. But surfers have more specific requirements in terms of the sunscreen they should use. And when it comes to the best surfer sunscreen, SPF factor, water resistance, reef-safety, and ingredients come on top of the wish list. Using sunscreen is a no-brainer. It gives you the protection you need when surfing for countless hours under the sun without worrying about the dangers of harmful UV rays and the harm they can bring to your skin.