The
CV2 by Gary McNeill Concepts
is an extremely fast and fun all-round fish hybrid! The CV2 has a similar template to the
Rasta Torus Twin
but instead of a Twin it features on more controlled Quad set up. The CV2 channel starts at the front and feeds into a double concave through the fins providing a similar feeling of hold that those from the Gary range with the Torus channel. The CV2 is an extremely versatile board that will easily pick up speed in smaller surf and handle great on bigger days with more power. Works well as a thruster or quad.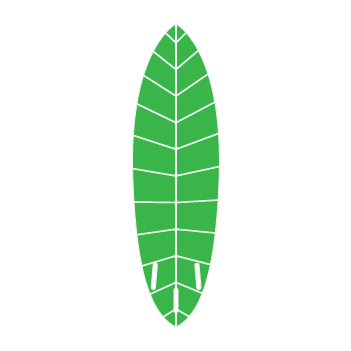 Sustainable Choice - Eco Board
Choose Flax Bio Resin Construction at Step 3.