The
Rasta Torus Drive
has been designed and developed with feedback from one of the best alternative surfers in the world, Dave "Rasta" Rastovich. This model was been designed to give Rasta more control in high-performance waves compared to his
Rasta Torus Twin
which being a twin fin can be to loose in powerful waves.
Suitable in a wide range of conditions including small Californian beach breaks to well overhead size point breaks. Best for the intermediate - advanced surfer.
Please note:
This board includes a "Torus" channel as standard
Flax Bio Resin (as displayed) is not included. Please choose below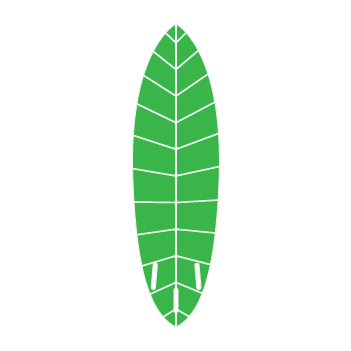 Sustainable Choice - Eco Board
Choose Flax Bio Resin Construction at Step 3.
Check the details in each step to be sure you build the perfect board