The
Mini Pip
is Dave Rastovich's new favorite surfboard. This short wide twin fin provides a very fun and unique feeling. It features the long Torus channel and an additional channel for added control when wiping off speed at the end of fast sections.
Its width around the nose, in particular, is great for paddling, making this model a great choice for those smaller summer days.
Please Note: Tree Tech Construction (as displayed) is not included. Please choose below.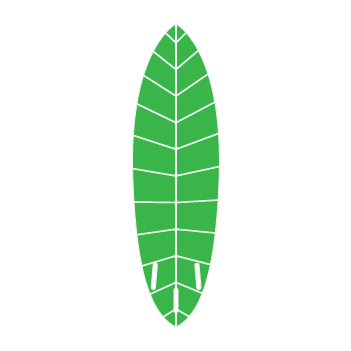 Sustainable Choice - Eco Board
Choose Flax Bio Resin Construction at Step 3.
* Unless specified in the description, artwork that may be shown on the product image is not included by default. You can select artwork in Step 5 and provide artwork note to add more information.