A modern throwback,
Single Fin
by Gary McNeil gives you that classical feel with a modern twist. Perfect for getting into hollow waves early, down the line and perching in the barrel. Gary packed a lot of hidden performance into this model making it wildly agile for a board with a classic design.
Suitable for anything knee height to a little overhead the single fin is an absolute joy to ride. A type of board that every surfer should have in their quiver.
Please Note: Board does not include artwork. Please choose at step 5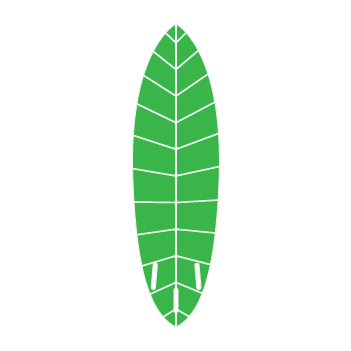 Sustainable Choice - Eco Board
Choose Flax Bio Resin Construction at Step 3.
Check the details in each step to be sure you build the perfect board